Simpore sisters dumped by EG
22 de Julho 2011, 13:21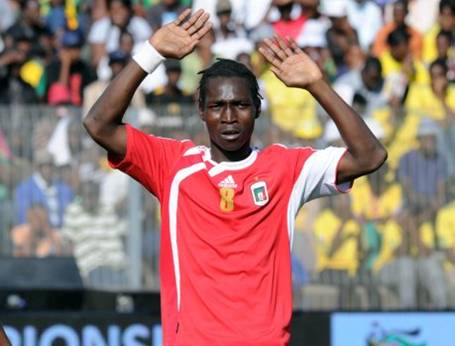 Equatorial Guinea have sprung a major surprise by dropping two of their star names for the 2011 FIFA Women's World Cup to be held in Germany starting on Saturday.
Sisters Salimata and Bilguisa Simpore were key players for the Guinea side at the 2010 African Women's Championship in South Africa where they finished runners-up to Nigeria and booked a first-ever visit to the World Cup.
But the pair also courted controversy, with allegations that they were in fact men, while Salimata Simpore was also accused of having played for both Burkina Faso and Cote d'Ivoire before, the latter in the qualifiers for the African finals!
The gender allegations have never been publically proven, but the absence of the sisters from the squad for the high-profile global showpiece is perhaps telling.
Salimata Simpore netted in the vital 3-1 group stages win over Ghana at the African Women's Championship, and then twice in extra-time of the semifinal to seal a 3-1 victory that ended South Africa's hoped of reaching a first-ever World Cup finals.
It is not the only controversy to dog this Guinea side, they have also been accused of fast-tracking players into the national side by giving them citizenship before they had earned it through the usual channels.
Of the 20 players at the African Women's Championship last year, five came from Brazil, three from Burkina Faso, two from Nigeria and one each from Spain, Cameroon and Nigeria.